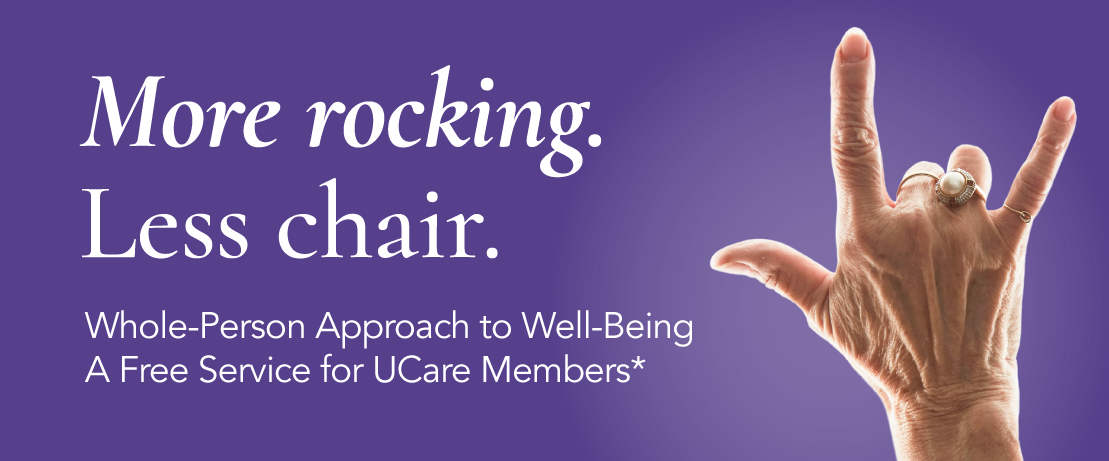 At Lifespark, we're passionate about sparking lives. About helping you to stay you. About empowering you to do what brings you joy, to be with the people you cherish, and live life on your terms no matter how many candles light up your life.
Are you facing any of these concerns?
Staying independent and in control longer?

A worsening of a chronic condition or new diagnosis?

Protecting or increasing well-being?

Maintaining your hobbies, interests, and lifestyle?

An increase or change in medications?

Unintended weight loss or gain?

Becoming more social and less isolated?

Avoiding a future health care crisis?

Getting additional support at home?

An increase in visits to the hospital, ER, or clinic?

Understanding senior living options?
That's why UCare has partnered with Lifespark to bring you Everyday Support as a free member service.
You can call us for anything – even pizza
Questions about housing options? Concerned about recent falls? Want to visit Paisley Park? Looking to volunteer? Need a dog walker?
Here's how it works:
You call us with questions
or concerns; we work to
fully understand what you're looking for, and then we offer recommendations and referrals to reliable resources.
PS: While we might not be the fastest way of satisfying your pizza cravings, we can certainly connect you to great pizza delivery options.